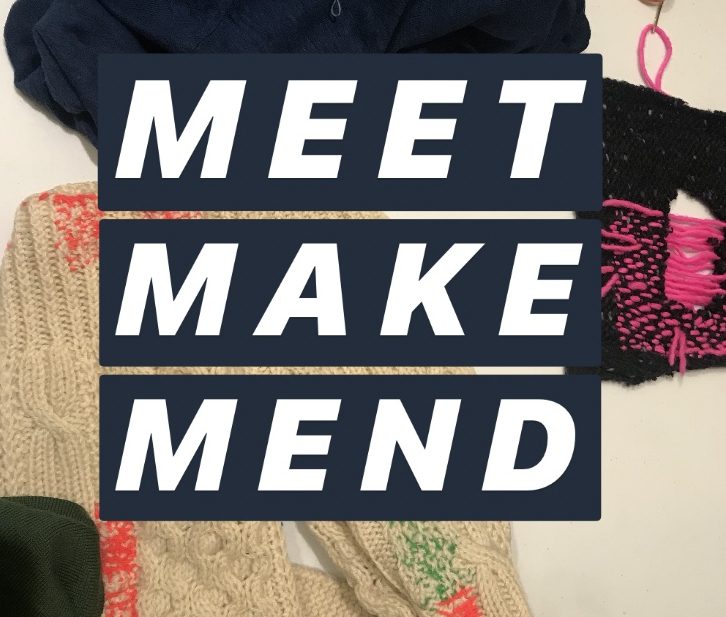 Following on from the popularity of our Mending Circles in 2018,  we are making it a regular fixture on the BTQ calendar!
Meet • Other members of Bristol's Textile Community
Make • New Contacts, Share Skills and start New Projects
Mend • Bring a beloved piece of clothing to mend (*no experience needed, we can help each other)
We continually meet new members of the textile community and we would love to find a way to join up the dots and create a true network for different skills so people can share their knowledge, help each other and collaborate and what better way to do that than by sitting round a table, sewing, chatting a having a drink!
A regular textile get together and mending circle. . . An informal gathering and opportunity for different local makers to talk about what they do, share their work and make any shout outs that they need for support, help and/or collaboration
Bring some pieces to mend with your sewing bits and bobs, there will be people on hand to offer guidance and advice.
Bring drinks and/or nibbles to share and mend* away.
2019 dates:
Tuesday January 29th – 18.30 – 21.30
Tuesday March 26th  – RSVP via Eventbrite.
Wednesday April 24th – Fashion Revolution Week – There will be other activities including a  Clothes Swap! Tickets are Free, RSVP via Eventbrite
Tuesday June 4th  – Tickets available from Eventbrite 
Tuesday September 10th
*** For a Step by step guide on Sashiko Repair,  read Molly Martin's tips in Toast Magazine
June 4, 2019