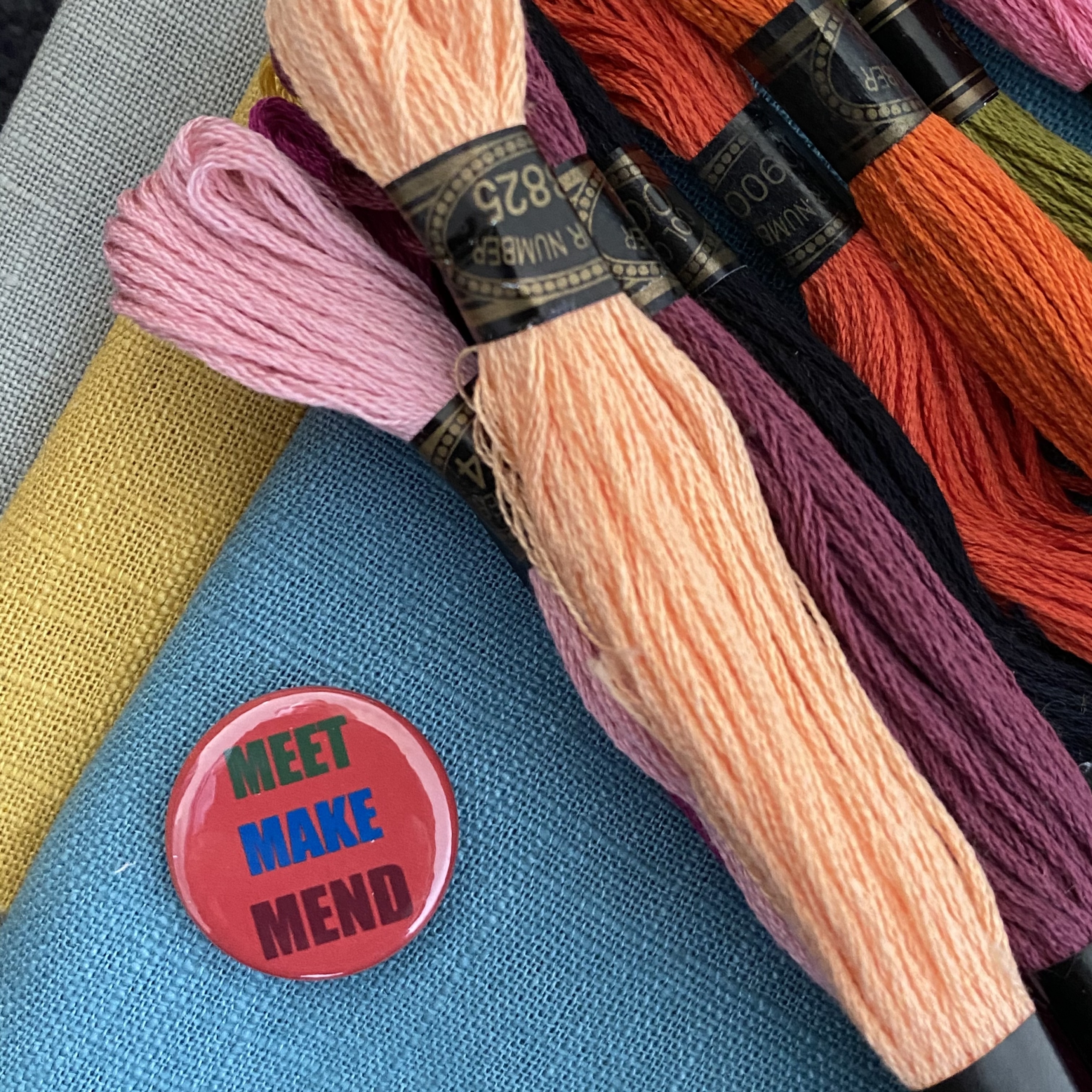 2021 next dates:
Thursday 20th May
Thursday 24th June 
Thursday 15th July – Summer Sewcial! 
We will then take a Summer Break and new dates will be posted for September. We hope to be able to reinstate in person meet ups but will look to run alongside the virtual sessions.
Time:  *Online times will be 19.30- 21.30 and Meeting ID sent out on request
Meet • Other members of BTQ's Textile Community
Make • New Contacts, Share Skills and collaborate
Mend • Bring a beloved piece of clothing to mend (*no experience needed, we can help each other)
A regular textile get together and mending circle. . . An informal gathering of *slow stitching minds, an opportunity to work on that mending pile or stitching project with your sewing bits and bobs, there will be people on hand to offer guidance and advice but above all an inclusive space where you can allow yourself the time to stitch and chat. Whether you are an experienced mender or complete novice, you are very welcome!
Since April 2020, we have taken Meet Make Mend online, but we do hope at some point to be able to come back together in person, we will keep everyone up to date on latest protocol as as when we are able.
* "Slow Stitching is the practice of hand sewing with intention and thoughtfulness whilst giving us the perfect time to take a break from the hustle and bustle of everyday life. " (www.hannahsroom.co.uk)