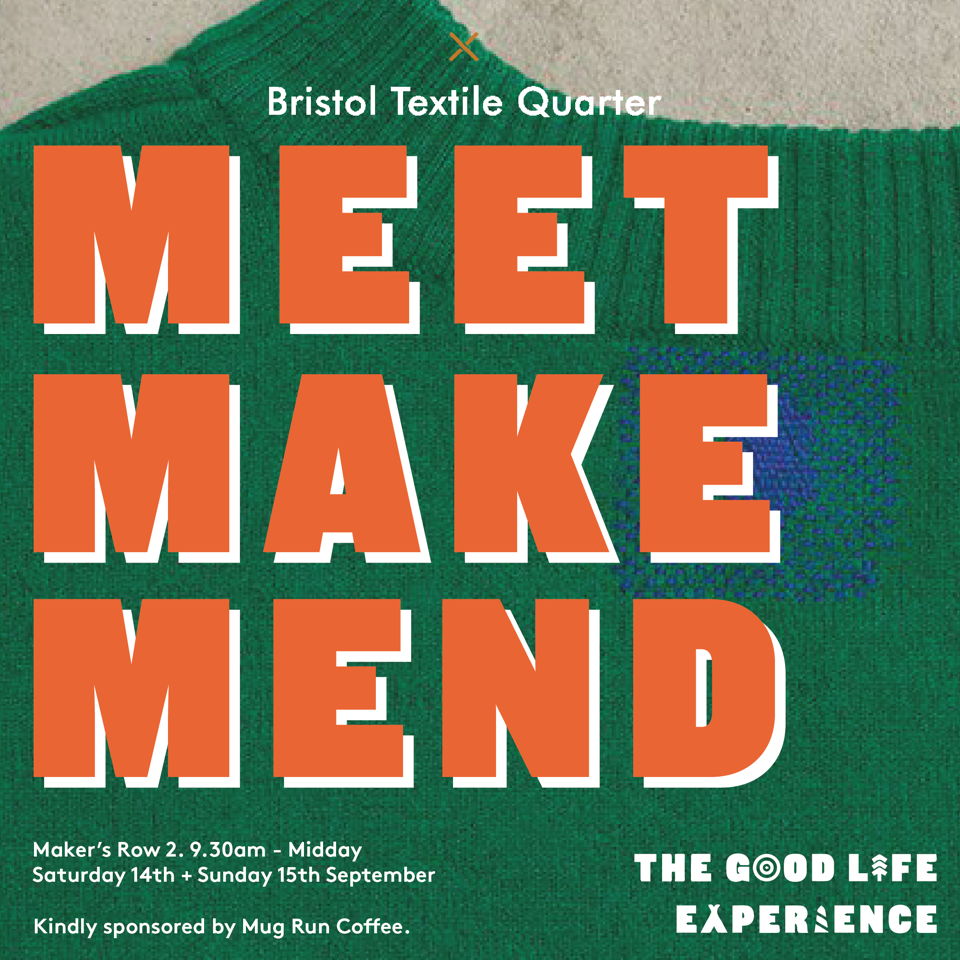 Bristol Textile Quarter's regular meetup MeetMakeMend  will be decamping to North Wales for The Good Life Experience this weekend!
Our mending workshop will pop-up on Saturday and Sunday morning in a comfy corner of Makers Row the Terrace at TGLE .
So, bring along a loved item of clothing that needs a mend; a snag, a moth-eaten hole, a torn seam, a scuff or tear and the team will help you bring your old garments back to life. BTQ will provide the mending materials, inspiration and techniques – if needed – and most importantly, a relaxed space to take a moment away from the hustle. Oh and there'll be tea and cake, too.
Saturday drop-in: general mending. Sunday drop-in: darning. Suggested donation £5.
No previous experience necessary. For all ages.