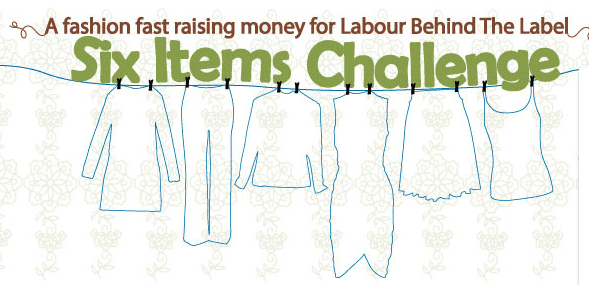 Starting at the beginning of Lent, serendipitously almost the same day as the BTQ launch evening, I have been wearing the same six garments, and only those six garments (with the exception of two  – more about those later) in support of Labour Behind The Label's Six Items Challenge.
What better time than now, as Bristol is Green Capital, and as BTQ is making its first steps in building a community of likeminded people in our city who want to see a more local textile economy, to explore my own relationship to garments and how I wear them.
Challenge rules:
Choose 6 items from your wardrobe and wear only those 6 items (not including underwear, outerwear, sportswear and footwear) for the duration of Lent..6 weeks.
My Six Items (in a pleasingly small pile:)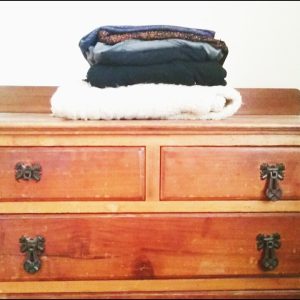 For the whole story, please see here: https://sixitemschallenge2015.everydayhero.com/uk/emma-jane-hague