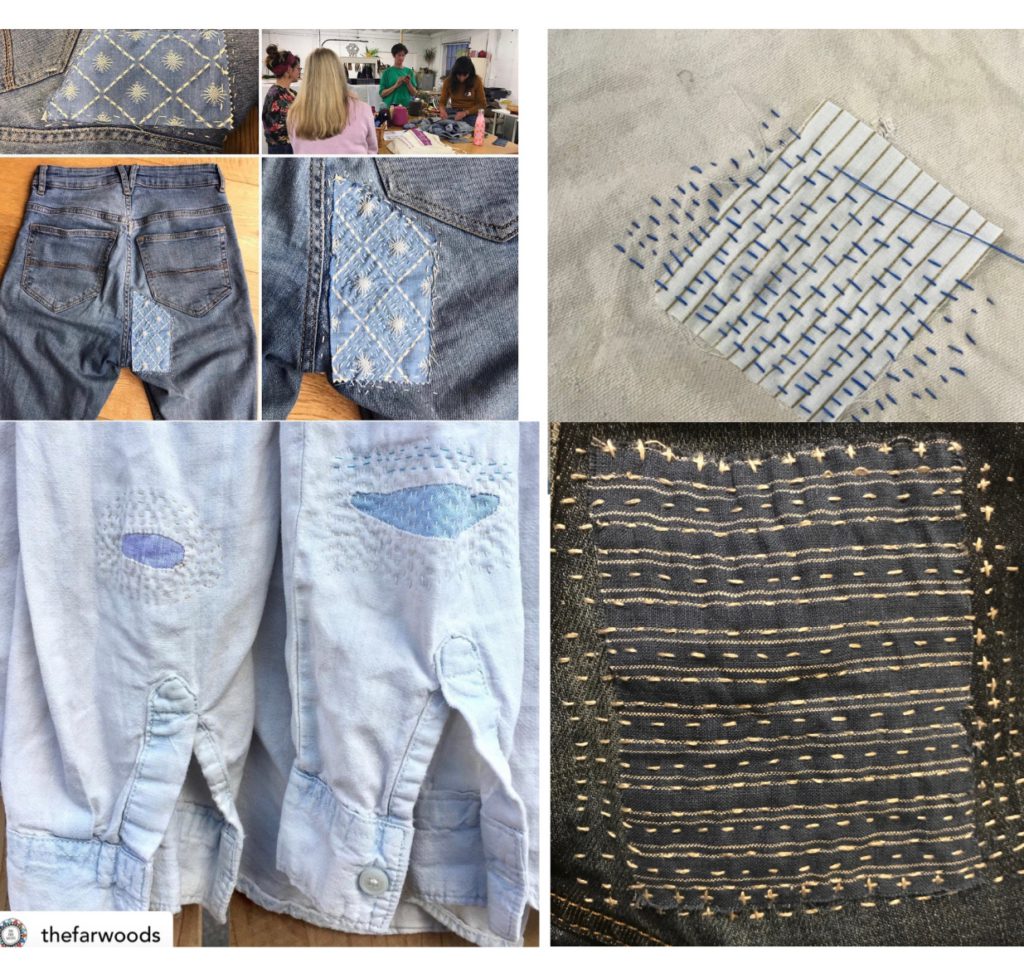 A regular textile get together and mending circle. . . An informal gathering and opportunity to bring clothes to mend with your sewing bits and bobs if you have, there will be people on hand to offer guidance and advice and we will provide extra resources, needles, yarn, thread and fabric scraps to help you mend your loved clothes
If we are able to meet in person, please note current protocol;
The 1m distancing rule will be implemented and work surfaces will be divided into sections so it is as clear as possible.
Facemarks must be worn at all time.
Antibacterial spray and sanitising lotion will be available, and all equipment will be wiped down.
You will need to bring your own sewing kits to avoid sharing.
We sadly cannot offer refreshments at this time but feel free to bring your own.
Date: Tuesday 10th November
Time: 19.30 – 21.30
*Meeting will be via Zoom unless otherwise specified. Meeting ID will be sent on request.