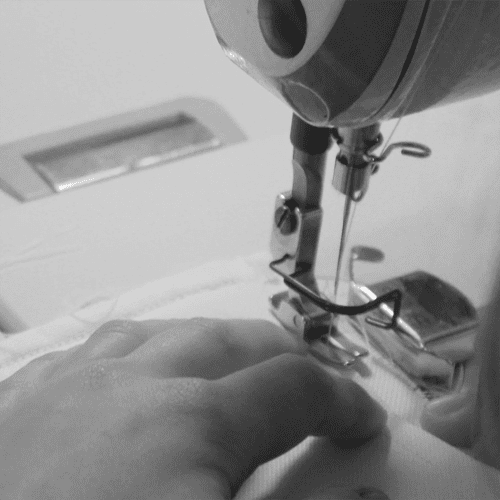 Would you like to know how to use your machine, or even make a whole garment?
This 1 day workshop is for people who either have a sewing machine but have never really used it or want to learn more. Who can do basic stitches and know how to use their sewing machine but want to become more confident with doing more intricate techniques.
In this workshop, Shannon Hawkins will guide you through all the basic stitches and processes used to make traditional garments for your everyday wardrobe!
Learn how to use your machine.
• Covering what stitches your machine uses
• If you've never used a machine- how to use one either domestic or industrial based.
• Learning what stiches are used for which seams within the industry and why.
• Getting to know how to handle different types of fabric- which fabrics would be used for which garments and why.
• Producing a technical folder, and step by step process of how to produce each basic seam with a technical sample done by you for future reference to refer back to.
• You will have a scheduled 20 minute slot throughout the day which is a one-to-one tutorial if you have any questions or queries about a particular process or type of stitching.
Date: Saturday 4th April 2020
Time: 10.00am – 5.00 pm
Cost: £75
Lunch will be provided for including sandwiches, snacks, dips and nibbles to have throughout the day including tea, coffee, water and squash.
For more information on the workshop and details on how to book, please visit Shannon Hawkins