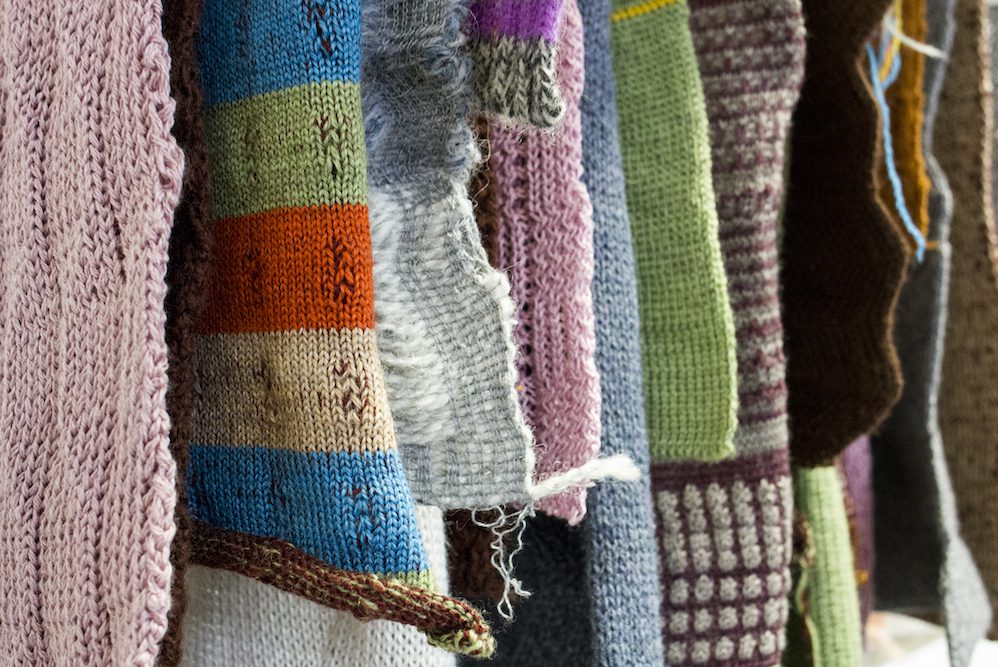 Our Two-Day Introduction to Machine Knitting course is for anyone who would like to get to grips with a domestic knitting machine. Both of our tutors teach at university level and are freelance designers in their own right. In two days you can expect to learn the following techniques (see below) and leave with a broad understanding of what you can achieve with a knitting machine, a range of swatches and the confidence to continue to knit on your own.
machine basics including yarn tension
several techniques for casting on and off
colour changing (stripes)
lace holes and ladders
tuck, hold and weave for texture
punchcards
increasing and decreasing for shaping
Cost:  £185pp inc. materials and reference information to take away
Group size: 3 to 6 ( we prefer to work with small groups to allow for more personalised supervision as you  get to grips with your machine.)
Location: BTQ Studio, near Barley Mow pub, Barton Road.
Tutor: Amber Hards
Times: 10am – 4.00pm
Upcoming course dates:  15th and 16th 2017, only two places left
To Book:
Please
get in touch
and we will send you a confirmation form and payment instruction.