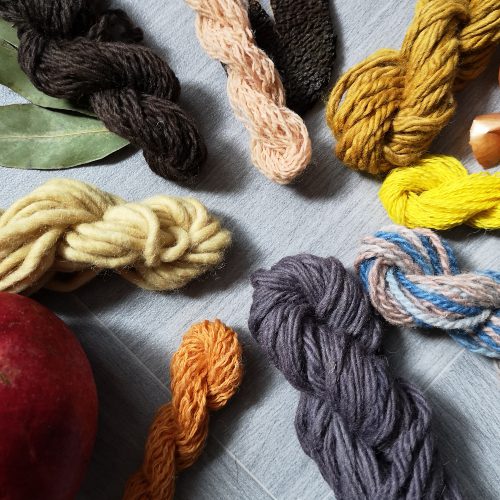 Ria Burns will give an introduction to the techniques and methods of natural yarn dyeing, and the vibrant colours that can be achieved through dyeing with responsibly foraged or home grown plants and food waste.
Using a variety of weights of British wool yarn, ranging from super chunky to Ria's bespoke 4ply weight yarn spun from Mendip sheep, we will look at the different ways natural dyes can be applied to yarn to create striking effects.
You will leave with a variety of mini skeins of yarn naturally coloured with a range of hues, suitable for knitting, crochet, weaving or any other fibre craft.
Yarn, materials and handouts are provided but please bring an apron, rubber gloves and a notebook.
Date: Saturday 2nd May
Time: 10.00am – 1.00pm
Price: £45
To Book, please visit Ria Burns