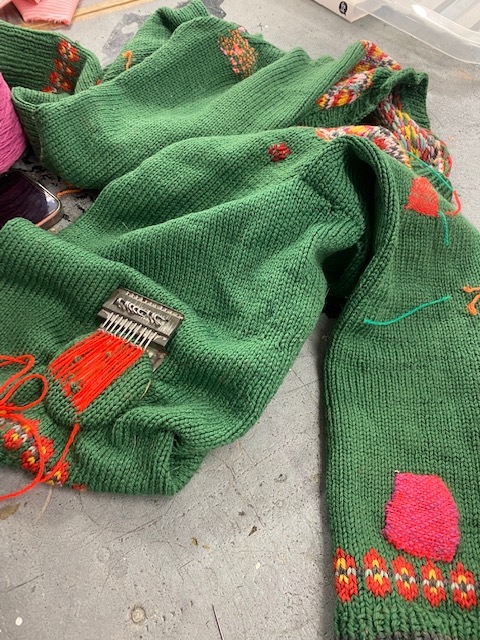 SFW x MEET MAKE MEND 2023
As part of Sustainable Fashion Week, we will be coming together for this informal visible mending group, a space and time where we can mend and repair and connect with others who share a common thread.
@thebettysilk aka Lizzie Everard will be joining us and chatting about her GB Sewing Bee experiences.
Artist and visible mender @d_u_s_t_a will be bringing her @oxfamgb Vintage Dress Project and talking about that too!
There is advice and help on hand plus lots of resources and materials to inspire and guide. All we ask is that you bring your slow stitch project with you – tea and coffee on arrival.
11.00am – 14.00pm
Bristol Textile Quarter
1A Barton road, BS2 0LF.