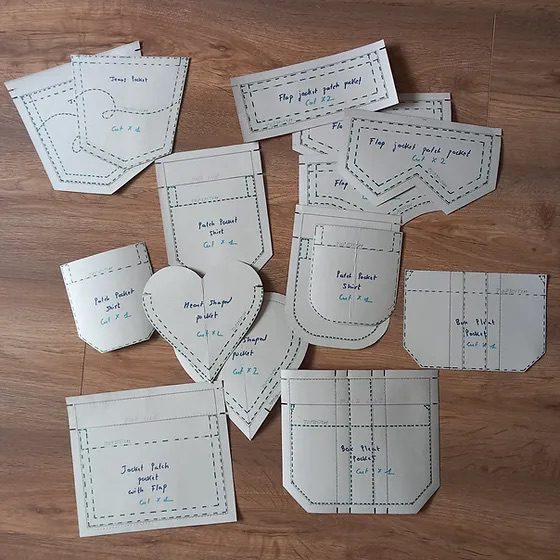 As part of Sustainable fashion week, experienced pattern cutter and seamstress Justine Dumotier Khripounoff will guide you through upcycling your fabric scraps into a pocket.
This workshop is aimed at anybody that can use a sewing machine, whether you are starting to sew or whether you want to add nice details to your next sewing project.
You can choose to either play with all the different pocket patterns and make multiple samples, or bring an item of clothing that needs pockets added to it.
What to bring
°Bring all your fabric scraps (the biggest pocket is 20 cm x 20 cm) with matching thread
°Alternatively an item of clothing
°Basic sewing tools – needles, pins, scissors, pens, chalk and ruler
To book your place, please visit Justine's website