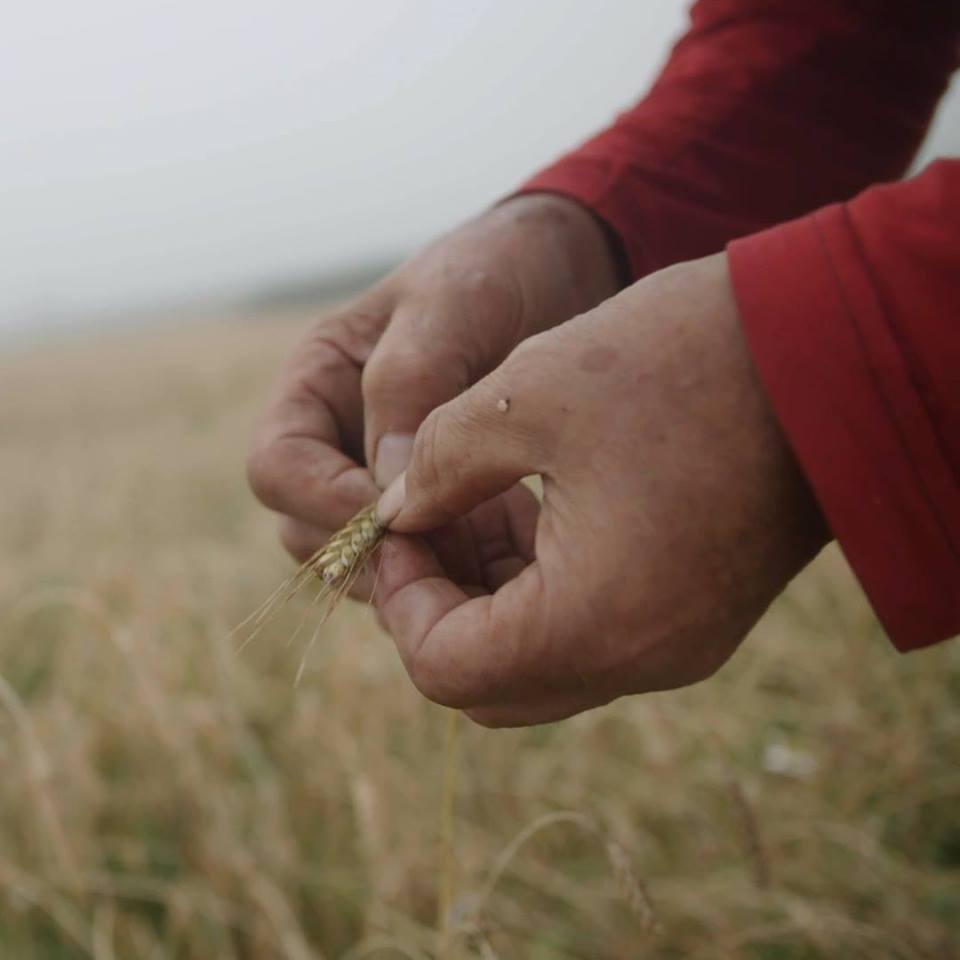 In Our Hands is a new feature length documentary by Black Bark Films, commissioned by the Land Workers Alliance.
It's the inspiring story behind the blood, sweat and tears of the British farmers seizing the Brexit moment to outgrow an outdated industrial food system. This film explores the daily reality of nine real life farmers who refused the machinery of big agribusiness and are proving, every day, that an alternative is not only possible – it's profitable as well.
The film unearths both seventh generation traditional farmers and new entrants to the farming world, who are taking back control of their lives ad their livelihoods, from the soil upwards. A way of farmining that will "bring back life to the soil, a fair wage to the farmer and a flavour to the tomato."
This film is taking Bristol by storm, and many have seen it already. However, as the South West England affiliate for the Fibershed initiative, BTQ invites you to watch In Our Hands through a fibres and textiles lens. The worlds and systems of food and fibre farming were traditionally interconnected, on rare occasion still are, and we see this film as being wholly relevant to reimagining what a more local, resilient, and healthy textile economy should look like here in the South West.
PLEASE JOIN US AT 18:30 for pre-film drinks and mingling, followed by the screening and an open discussion, hosted by Botanical Inks, Tamay & Me, Project Pico and BTQ, and chaired by Lizzie Harrison of Antiform.
PLEASE BRING: drinks, nibbles or picnic + something soft to sit on! (only limited chairs / benches available….) + an inquiring mind and maybe some thoughts to share (not obligatory)
Tickets available through Eventbrite