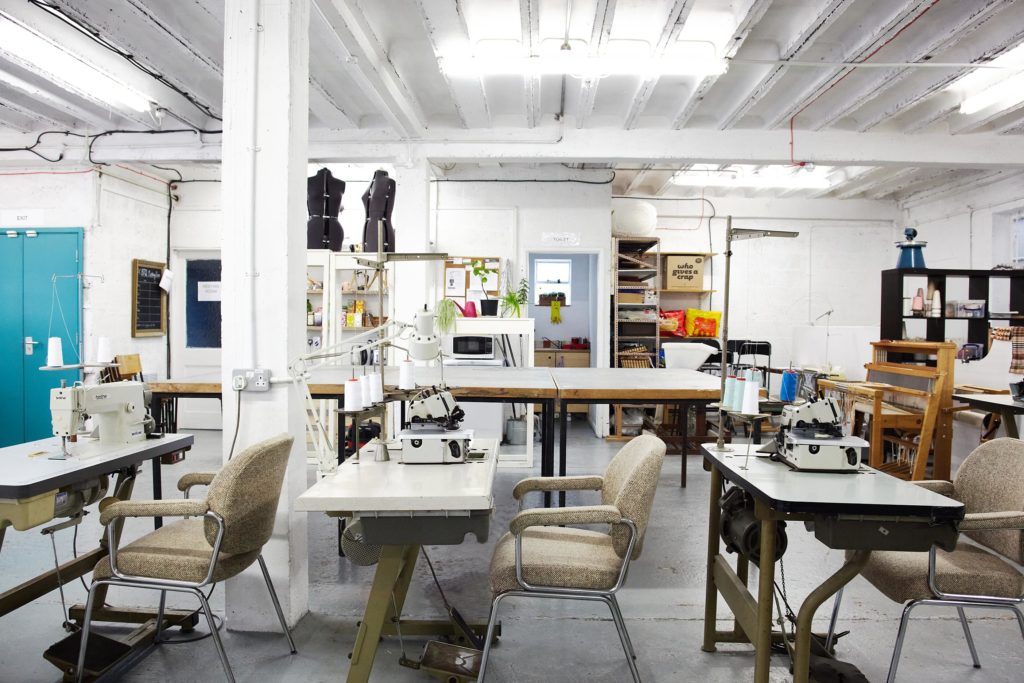 We know what its like working from home, bruising your knees as you crawl around cutting fabric on your kitchen floor. We also know that's it's a lot more fun when you're not doing it alone…
Launched in January 2015, the BTQ Studio offers textile students, graduates, designer-makers, start-ups and dabblers alike access to affordable co-workspace and equipment.
The Studio is a space for work, textile play and experimentation, as well as a place for engaging with likeminded peers and fostering meaningful creative collaborations. We have been building a community of people who are dedicated to producing textiles and garments within more resilient systems.
The Studio is accessible to anyone working with textile processes on a monthly membership basis.