With a little support and some generous donations our studio facilities have grown over time. We currently offer the following facilities to studio members (see below.) We are always looking at ways in which we can improve what we offer our members and we will endeavour to continue to source and upgrade our equipment as we go on…
If you have high quality, industrial (or semi-industrial) textile equipment that needs a new home then please do get in touch.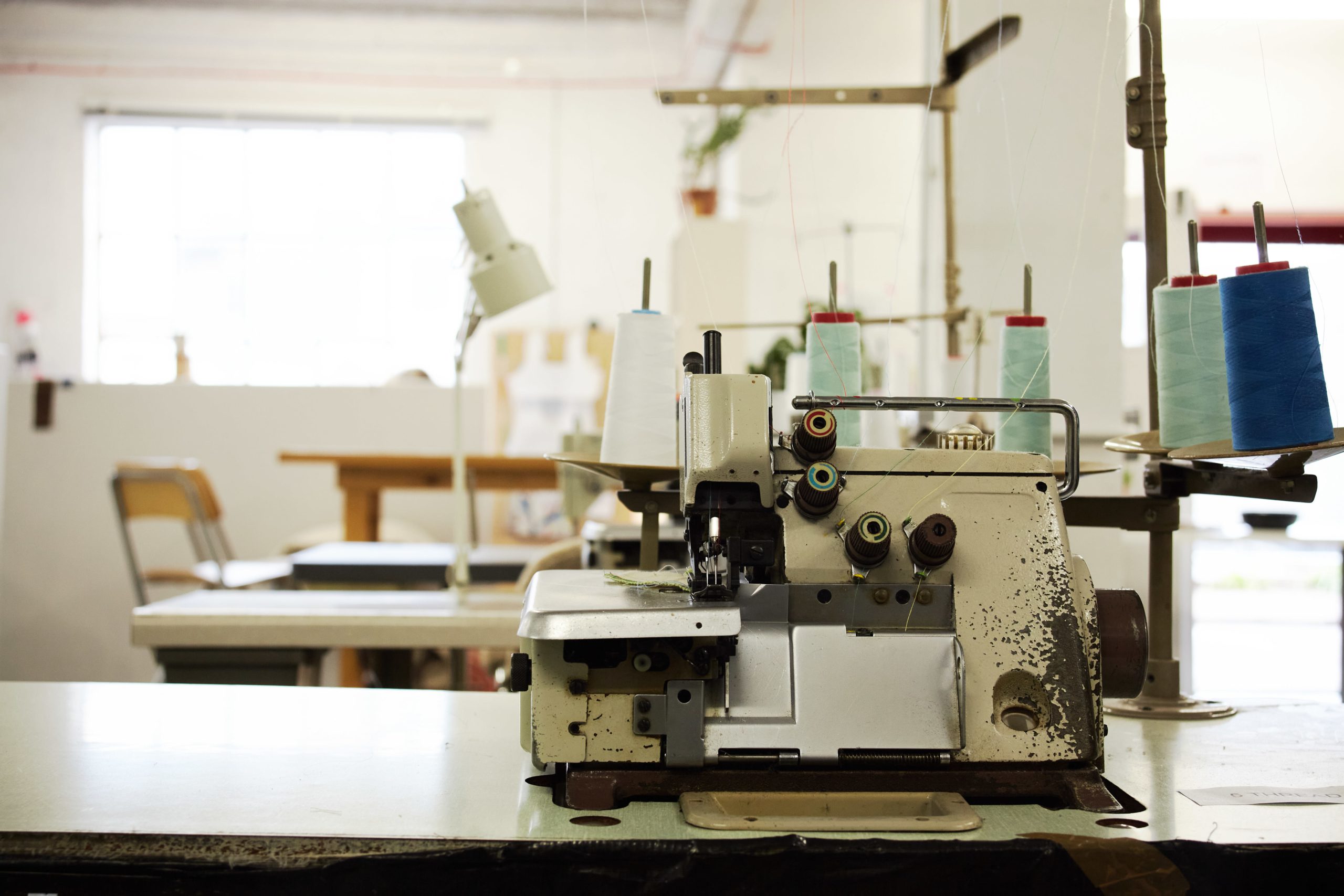 All Textile Studio Members, both Residents and Temporary, gain access to the following equipment and facilities:
Industrial straight stitch
2 x industrial 5-thread overlocker
1 x Jack 4-thread overlocker
5 x standard gauge Brother domestic knitting machine
1 x chunky gauge Brother domestic knitting machine
1 x Passat double bed knitting machine
Industrial iron and steam generator
Steam generator iron & ironing board
1 x cutting table 5'x5′
3 x cutting tables 3'x6′
2 x adjustable dressmakers dummies
Drum carder
1 x Harris folding/table looms
A 4 – shaft Harris floor loom
* NEW Photostudio space for lifestyle and product shots

Fibre broadband internet & printing

Growing library of pattern books and resource materials

Kitchen & bathroom facilities inc. free tea and coffee

Basic supplies inc. dot+cross paper; waste and acrylic yarns as available and more
In addition to the above facilities, our Resident monthly members also receive the additional benefit of:
private desk and workspace
designated storage
own key fob, giving them unlimited access to the Textile Studio
membership discount on workshops
For Memberships and Rates please see here.