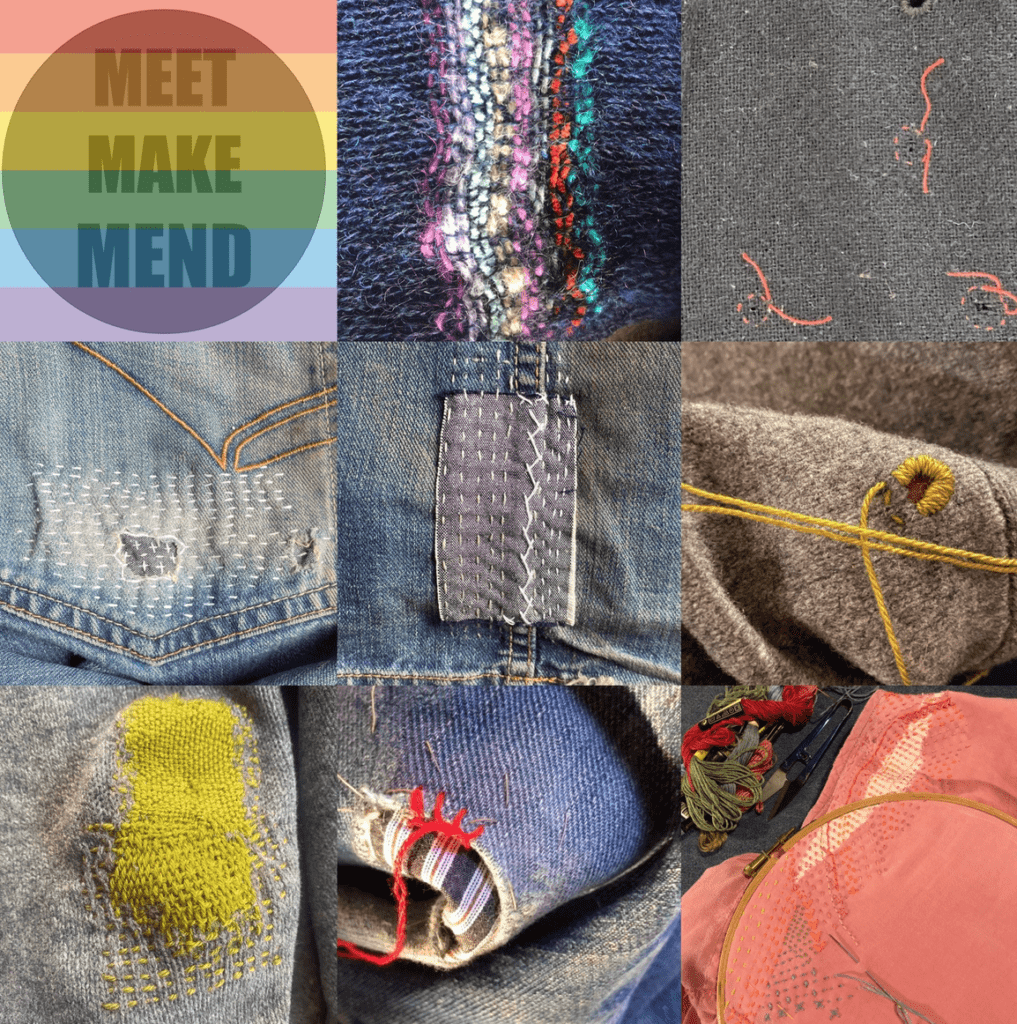 We have been running virtual MMM sessions ever since April 2020 and we have been able to reach a community far greater than before and it has been a joy to connect. With that in mind we will continue to run Virtual Meet Make Mend sessions alongside reintroducing in person sessions at Bristol Textile Quarter. Look out for new dates!
Meet Make Mend Thursday 26th May 19.30-21.30 GMT
An informal gathering of slow stitching minds… Bring your mending or slow stitch project and allow yourself the opportunity to repair… Whether you are an experienced mender or a complete novice, you are very welcome. Pay what you can, but we thought between £5-8 would be sufficient – though any and all contributions are greatly appreciated!
***DM for Meeting ID
May 26, 2022